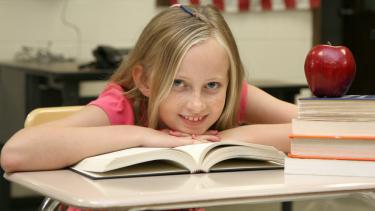 At Dr. Thomas A. Swift Elementary School, we feel that having students engaged in an evening homework activity is a worthwhile and necessary function of elementary education as it gives students an opportunity to practice and internalize their daily learning.   We believe it also serves to instill in students good study habits and prepares them for education beyond our elementary schools.   School district policy recommends the following average homework time:     
           • Kindergarten and Grade 1
              15 minutes /day for 4 days (reading)
            • Grades 2 & 3
              15-30 minutes/day for 4 days
            • Grades 4 -5
              30-60 minutes/day for 4 days
How Can Parents Help?
Learning is not confined to the classroom.  Parents are vital partners in the educational process.  Some ways in which parents might help are:    
• Take an interest in what your child has learned and ask what was the best part of his/her day.
• Ask your child about homework each day.
• Help set aside a particular time and place for your child to study.
• Listen to your child read.
• Read aloud to your child and ask your child questions about the story to help with comprehension.
• Promote a positive attitude towards homework.
• Limit TV watching, and promote physical activity.
• Be supportive by offering lots of praise and encouragement.
• Keep in touch with the classroom teacher as to the classroom routines, expectations, projects, etc.