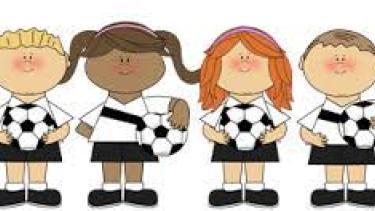 Soccer Playdays 2022
Grade 5 Boys and Girls
Soccer Play Days
Grade 5 Boys and Girls
Soccer Play Days @ Auguston Elementary School
Dear Parents/Guardians:
As we continue into the 2022 extracurricular calendar, Grade 5 students have another opportunity to participate in soccer.  This is a very low pressure soccer tournament, with the emphasis on fun and giving the students the opportunity to play against other students.
Info and permission forms are below.
Days:  October 18, 25 and 27 as the alternate day
Game Starting Times:
Game 1 @ 3:30 pm
Game 2 @ 4:00 pm
Game 3 @ 4:30 pm
Students should be picked up no later than 5:00pm. Please arrive at Auguston elementary school 15 minutes before our first game.  Please wear your team jersey, proper footwear, shorts, bring a warm jacket, water and healthy snacks for the games.
 **We are not able to accommodate spectators due to the number of schools and students involved.  This is certainly a disappointment, but with the current capacity limits and host school requirements this is the best way we can continue to offer after school sports.
We thank you in advance for helping keep everyone healthy and safe.
Thank you,
Ms. Miettinen
Physical Education Teacher